UK tour is over and over the past few days it's really sunk in how amazing my fans are. how incredibly supportive and wonderful you guys are and how lucky I am to have you. I want to thank each of you so much for coming to the shows. For going Crazzzzy! For allowing me to grow and develop as an artist. My favourite thing is watching someone in the crowd dance and go nuts to like sister or fri-end? and then see you go nuts for mariella and paris. I know that you really get me and that feels so…for want of a better word….UHMAZING.
As you know I was dropped last year and I didn't know the kind of difficulties I would face without a label. Without this cohesive machine that has all these cogs in motion. Right now I'm kind of building my own machine. It's like not everything is quite glued together properly. But it is getting there. It's just harder and there's so much to doing this alone that it has been quite difficult you know? Anything you think has been forgotten or isn't being done, it is, it's just taking longer than usual.
I feel like this is a big label machine…
and this is my machine…
Johnny 5 is fucking cool though. Just look at that denim jacket and cowboy scarf.
So I'm still totally figuring it out and I've had some extremely stressful times on this tour, I've felt like I have so much to organise and get together and to prove. And it was sort of giving me anxiety attacks. I had a panic attack at my mum's house when I went home for a day and I was like gahh!! But the last few days I soaked up the whole tour. And I realised that everything is going to be ok. Because of 2 things… 1. Because of "Just keep swimming"
It's the best advice I ever fucking heard. Thank you Dori from finding nemo. Just keep swimming. I've had it in my head so much recently. I won't back down. I won't stop working and creating and touring and playing shows and keeping going. I've had so much shit thrown my way the past 2 years and I have got to points where I'm like "am i a broken human now? am i gonna have to give up soon? this is hard on my head, brain, emotions and body. help meeeee". And then I get out of bed the next day and I fucking keep swimming. And I realised that's the person I am and the person I wanna be.
The other reason 2. is YOU.
You lot are constantly there for me and it is amazing. I feel like I have such a strong connection with you guys and it strengthens after tours like this one. And I can't explain it to journos or to industry people or whatever it's just there and i don't care if that sounds weird or cheesy.  I don't give a fuck. The other day at my show there was this cool looking chick and she was waving her arms up and down like crazy and I noticed as I looked a little closer that there was scars all down her arms. And I thought it was fucking cool how comfortable she was waving her arms around like that. She didn't need to hide it because she felt really free in that crowd, it's such a safe environment because you're all so nice. It made me happy that she wasn't self conscious. I just thought yeah, be yourself, be proud of who you are and don't worry about people judging you here, we're all here for the same reason. It was one of the most amazing feelings.
And that's not to encourage self harm to anyone who doesn't get what I'm saying. I've worked with self harming groups and it's an issue very close to my heart that I take seriously. You got to try not take all the shit out on yourself. It's hard and we all do it. I really wanna encourage anyone who self harms to stop hurting themselves because of all the shit you're going through. I know it's so hard to stop. But you don't deserve it. You gotta try loving yourself. Any time you feel like you wanna do that you should have something else in mind that you can do instead. Call someone you love and trust. Rip up a pillow. Turn on Nirvana and jump and scream in your room. Read this blog. Go and buy something cheap and safe it would be seriously satisfying to smash up. Like a box of fucking doughnuts. I remember this time when I was 16 when i went through a bunch of shit and at first I would go out on my bike, I would go on these really long bike rides and do dangerous, stupid shit on my bike. And my mum got so worried when I would go out. So I tried to stop doing that and did things that would feel like little satisfying explosions that wouldn't hurt me or anyone else. Sometimes the stupidest shit can help. There's loads of stuff you can do to release that don't have to hurt you. Make a list of them and each time you wanna hurt you, try out one of these things instead. Try and make it silly and stupid so that it can become fun instead of painful. Music can really help. And writing everything down. Exercising. And shouting and screaming. If your parents/roommates start worrying about you. Just tell them you started a band or are working on an experimental theatre piece and then scream your guts out. Make sure you're getting enough of an emotional release each week. We should totally compile a list of random stupid shit it feels really good to do that doesn't hurt and gives you a buzz. Ideas below. Maybe my next posts will be me doing them and rating them out of ten.
I hear a lot of your problems because you're super open with me about this stuff and I am here for you big time, you can tell me this stuff, I really do care. And I just want you to have that mentality too…Just keep swimming. Don't take out this shit on yourself. Just keep going and doing what you believe in and love yourself and it will get better one day. It really will. It might take fucking ages and you might feel alone and bullied and confused but you will feel sunshine in your belly sometimes that replaces that acidity nasty feeling and ya just have to keep on truckin for those moments and eventually there will be more of the sunshine moments than the acid-y ones.
Anyway I've rambled off track a bit. But this tour has brought up so many thoughts, having met so many of you. And I just want to thank you big time for your support. ALSO It's not over yet, this year is a tough one & I really need you guys to have my back. So I'm going to ask you for things when I need you. I'm going to ask you to download the single when it comes out  in the next week (OMG) (got a b-side with it too). I'm gonna ask you to come to shows and go nuts and stage invade, to come to festivals and wave your flag (literally gonna make you flags to wave), to tweet/text radio presenters to play my music, to keep being fucking awesome basically because I really need you. I watched a ted talk with amanda palmer recently about "the performer asking the fan" for things they need. And in times like this I really need ya. you're my girl gang maaaaaan, boys you are too. And we got a long way to go so it feels pretty good knowing that the most loyal badass fans in the world have got my back. <3
Big massive love and big up to the TUTS! who came on tour with us. I love them so much. They are like the wonderbra of the support bands. And I can't wait for their headline shows. gonna be insane!
Here are some dumb pictures of us bein dicks on the road. And if you haven't been to a show yet. COME AND JOIN IN!! And note to anyone coming to shows ahead, underestimate the girl stage invasion – you are invitied. don't be shy, be mischievous!!
Sam Duckworth and & Jay Malhotra came to dinner with us in Liverpool and we partied in Manchester for Jay's Birthday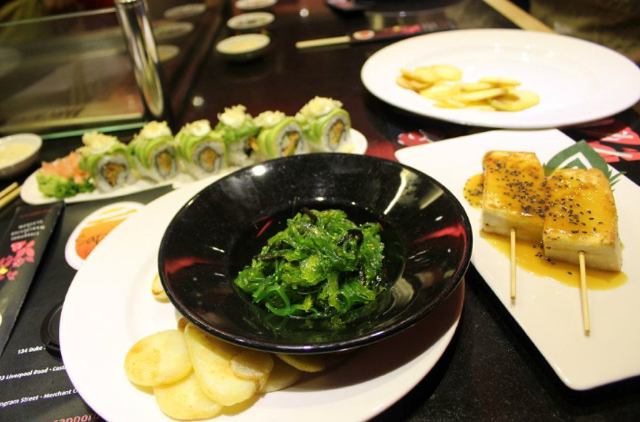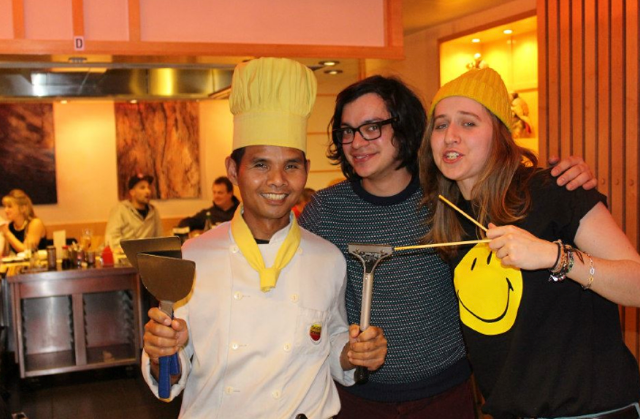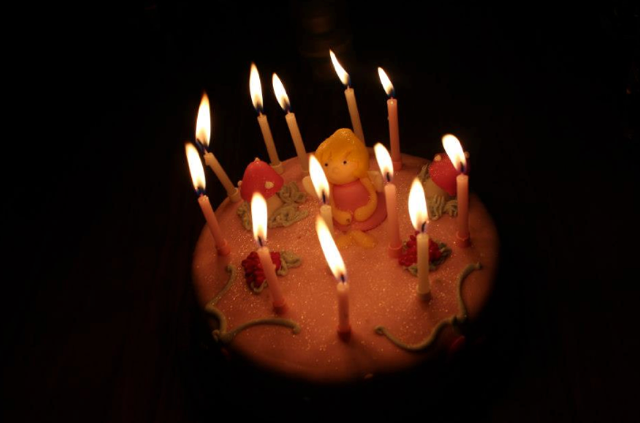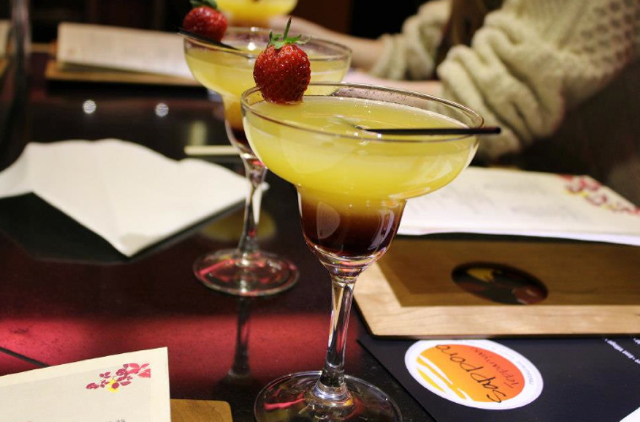 TUTS GO NUTS!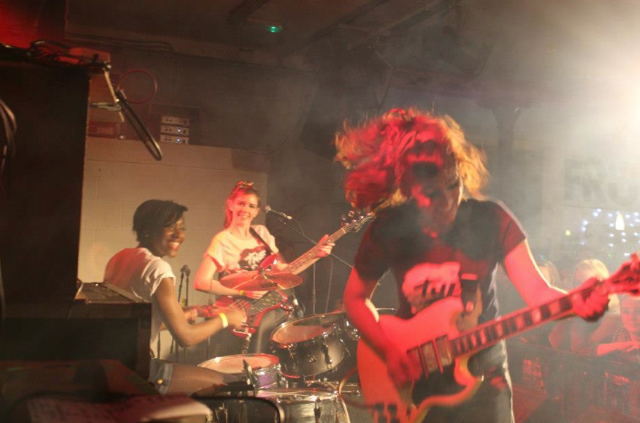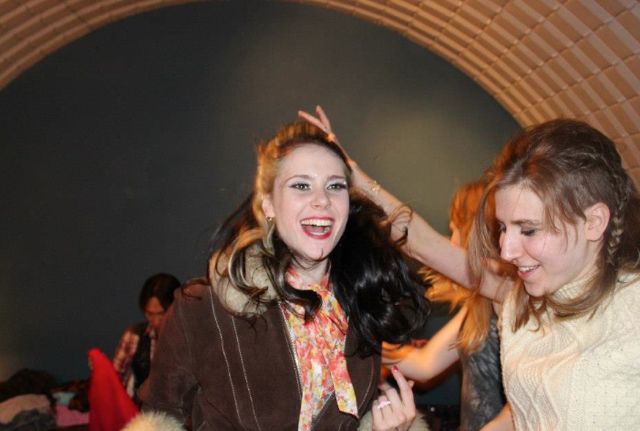 LADS
Things went as smooth as usual on BBC Breakfast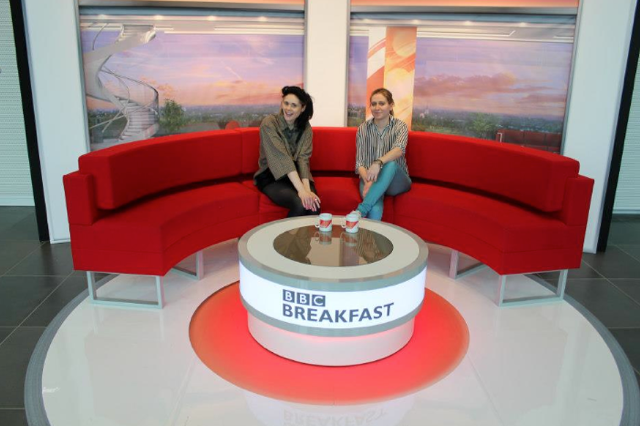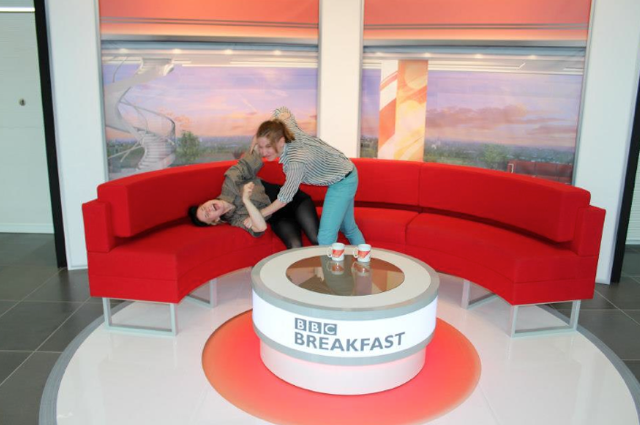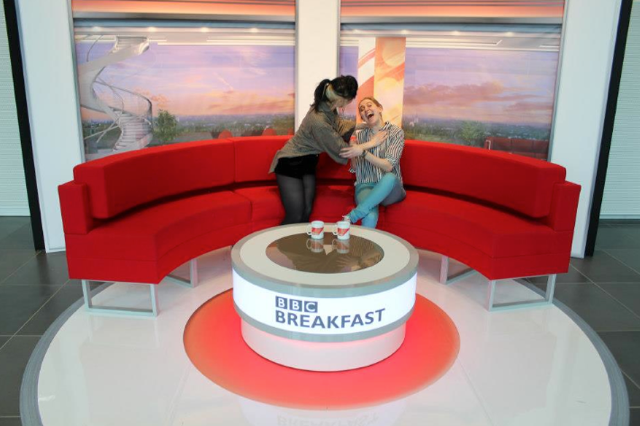 and finally I will leave you with the one, the only, the great LORD HAGOS… That's one Badass muthafucka YO